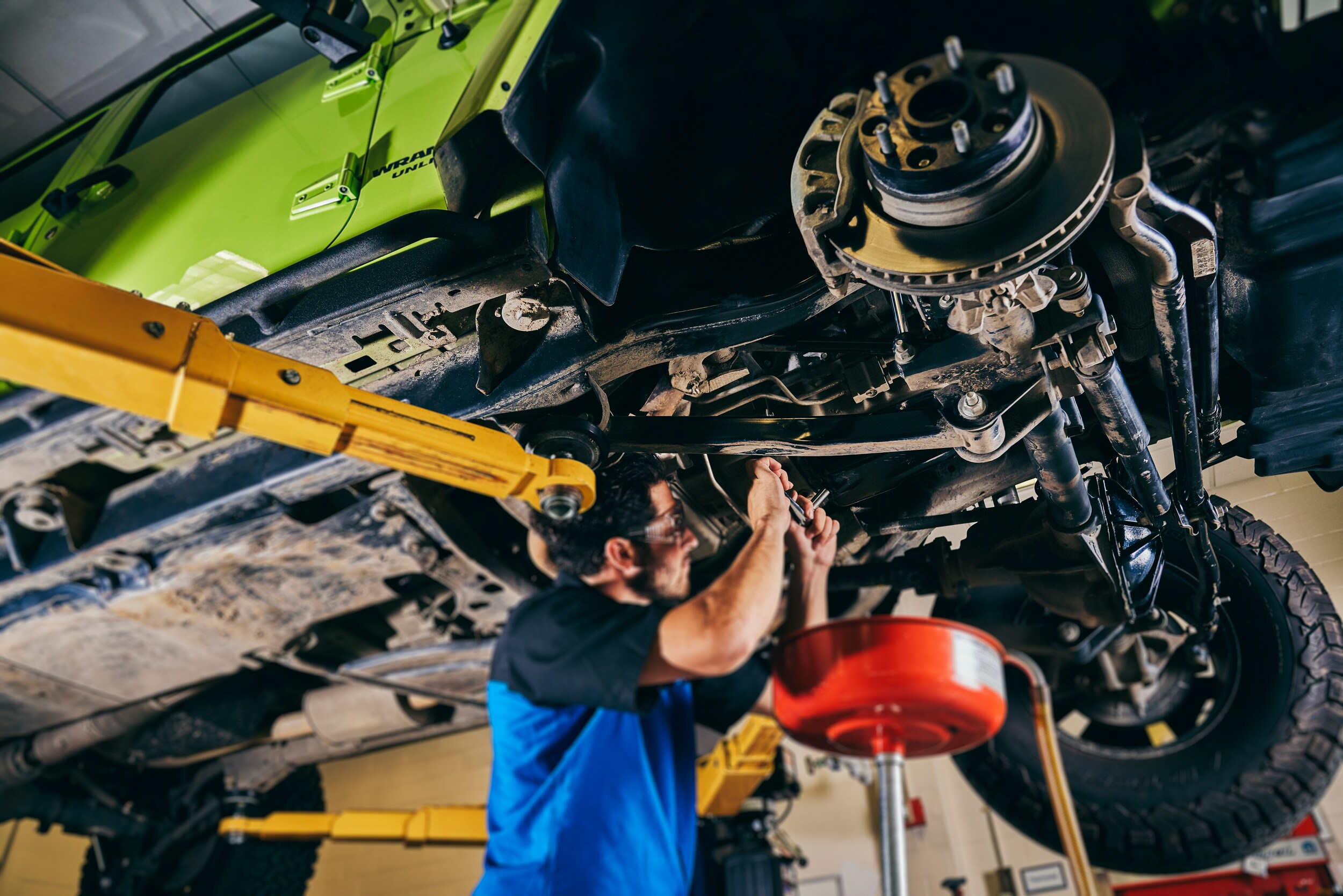 If you are looking for an open and reliable service center not too far from Coram, look no further than Port Jeff Chrysler Jeep. Here at our local dealership, we have the experience and professional car technicians to assist you in getting your car running back to normal. No matter the size of the issue that needs to be fixed, we can handle it with confidence. We understand that making time in your busy schedule isn't always easy, but we are here to be flexible around your schedule. If you need your car for work, we guarantee we will work quickly to ensure you are back on the road in no time.
Parts and Services
We've seen it all from part replacements to basic inspections. Some of our more common service requests that come through our doors include tire rotations, oil changes, new brakes, and battery replacements. We even tackle custom work at your request.
If you need a part replaced, we carry genuine OEM parts. OEM stands for Original Equipment Manufacturer. This means the part is made directly by the car manufacturer, not a third party. We will always recommend replacing broken parts with OEM parts because they are made specifically for your car, truck, or SUV. When you opt for non-OEM parts, you risk the part not being installed properly, not working correctly and their overall life is shorter. When you choose our OEM parts, you are guaranteed a part that will hold up over time and make your car work as it did off the assembly line.
We know that our Centereach drivers have lots to do with their families and want to keep them as safe as possible. When you get regular maintenance, you can ensure you are driving a safe car that will get you from Stony Brook to Smithtown safety.
If your car needs little TLC, give us a call and schedule your service appointment. We are happy to always work with our new and returning Patchogue customers.