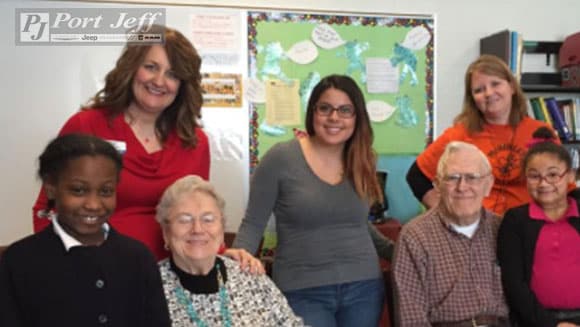 FCA Foundation, the charitable arm of North American automaker FCA US LLC has awarded a grant to support youth literacy, in partnership with the Mentors in Toledo Schools program.
The funding will provide critical one-to-one literacy tutoring to struggling students, and ensure that students meet essential reading standards.
As Long Islanders, we all applaud the efforts of
FCA Foundation
. Our passion for mentoring young students, and helping them gain essential skills and confidence through reading and writing is essential. Encouraging youth to take advantage of library systems across Long Island, from Stony Brook to St James, Mt Sinai to Sound Beach, and every neighborhood of Long Island, our children are our future.
The program's success depends on a dedicated volunteer force with a passion for mentoring young students and helping them gain skills and confidence in reading and writing. The goal is to be helping hands for educators by providing one-to-one time during the school day, four days per week, for students that require the extra assistance that teachers can't fit into their reading instruction time.
The FCA Foundation is a charitable arm of North American automaker FCA US LLC, a member of the Fiat Chrysler Automotive family of companies. The FCA Foundation invests in U.S. charitable organizations and initiatives that help empower people, build strong, resilient communities and generate meaningful and measurable societal impacts. In support of these objectives, the FCA Foundation focuses on the following foundational pillars: youth development, education, support for military, veterans and their families, and community service.
Chrysler
vehicles are available for purchase or lease at our
Port Jefferson Station Chrysler Jeep Dodge Ram
dealership. Schedule a test drive today. Call
(888) 452-2817