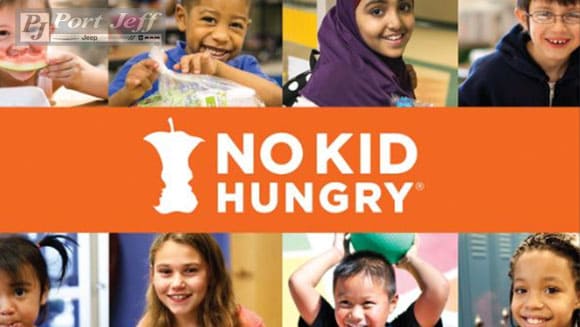 Chrysler Supports No Kid Hungry Campaign During School Closures.
Chrysler has joined hands with the No Kid Hungry Campaign to focus on ending child hunger in America. The initiative aims to provide meals to children in need with the sale of each Chrysler Pacifica. This extension will help support the summer months, which can be the most challenging time to make sure kids get the meals they need, and will continue toward Chrysler's goal of providing up to 10 million meals since the program's March launch.
The partnership with No Kid Hungry took on added significance during the coronavirus crisis, in towns all over Long Island, from Stony Brook to St James, from Holtsville to Patchogue.
Millions of vulnerable children are losing the healthy meals they depend on as the coronavirus has closed schools nationwide. No Kid Hungry has a plan to help feed them. As part of its coronavirus relief and recovery efforts, No Kid Hungry is providing emergency grants to schools, food banks and community groups all across the country, and diverting staff and resources to the hardest hit communities.

"We are incredibly grateful to FCA and to the Chrysler brand for stepping up even more so for America's kids," said Tom Nelson, President and CEO at Share Our Strength, the organization behind the No Kid Hungry campaign. "This incremental support will help us feed more vulnerable kids who are currently missing the school meals they rely on."

In addition to its national partnership with No Kid Hungry, FCA is working with more than 40 local nonprofit organizations (Table 1) that are providing meals to children in the communities around its principal manufacturing plants in Illinois, Indiana, Michigan and Ohio. Similar programs are underway in Canada and Mexico.

Chrysler, Jeep, Dodge, Ram vehicles are available for purchase or lease at our Port Jefferson Station Chrysler Jeep Dodge Ram dealership. Schedule a test drive today.