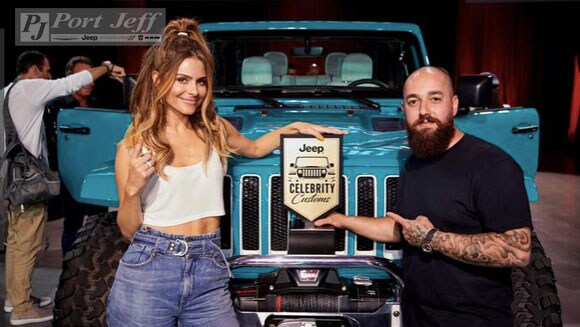 Maria Menounos Wins Jeep® Brand's "Jeep Wrangler Celebrity Customs" Competition.

Jeep® brand's inaugural competition web series, "Jeep Wrangler Celebrity Customs," media personality Maria Menounos beat out truly tough competition from Alex Rodriguez and The Infatuation's Andrew Steinthal and Chris Stang to win Jeep's first ever Wrangler Golden Grille Award.

Besides the Wrangler Golden Grille Award awarded by the Jeep brand, fans and followers now have the chance to vote for their favorite Jeep Wrangler following the finale webisode.

Read More