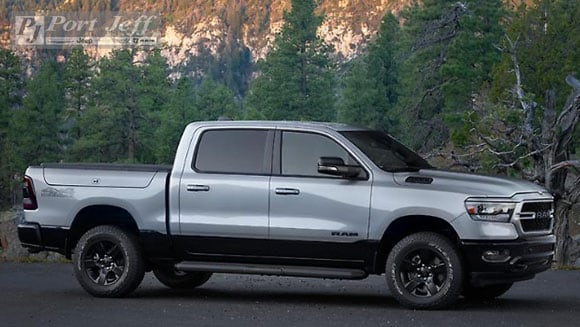 Ram 1500 Big Horn and Lone Star add new BackCountry Editions.
There's plenty of "back country" on Long Island. Don't let the Shopping Malls and Office Complexes fool you. Going off-road is easy. Connetquot State Park, Indian Island and Cold Spring Harbor are just a few highlights of Long Island's famous nature reserves.
The Ram 1500 BackCountry joins the light-duty lineup and is the latest example of how Ram Truck is North America's off-road truck leader. BackCountry combines convenience, comfort and off-road capability in one package with a name that resonates among truck buyers.